Pascoe Vale: Where To Go / Sightseeing
Incinerator Gallery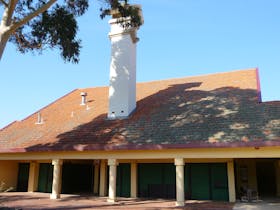 The Incinerator Gallery is the City of Moonee Valley's centre for visual arts offering a curated program of contemporary art in a Walter Burley Griffin designed incinerator - the only remaining one in Victoria!
The gallery has two main gallery spaces, offering a curated exhibition program exhibiting work from established and emerging artists, as well as providing a community access space which emerging artists, curators and community groups can apply for.
180 Holmes Road
Moonee Ponds, VIC, 3039
Located 5.2K from Pascoe Vale
CERES Community Environment Park
CERES Community Environment Park, situated on the banks of Merri Creek in East Brunswick, is one of Australia's most visited environmental education centres. CERES creates change towards sustainability through a diverse range of community-based projects, activities and programs both locally and overseas.
What was once a wasteland and rubbish tip, is now an urban oasis that has evolved over 30 years; educating, celebrating and evolving as a community place of ecological sustainability, cultural diversity and social change. With an extensive education program at CERES - over 57,000 half day visits in 2011, in schools CERES facilitates AuSSi - Australian Sustainable Schools Initiative to over 270 schools in Victoria, as well as certificate and vocational training for students in specialist and community schools.
CERES is home to a rich and diverse range of groups, activities and recreational opportunities which are fun, educational and inspirational.
CERES is situated in a native bush setting, with an organic farm, permaculture gardens, trails to follow and opportunities to learn more about global warming, water and energy conservation, waste minimisation, the ways of the Wurundjeri, and the future of our society. A renewable Energy Park and Eco-house are yours to explore, as well as cultural villages and spaces. CERES also houses several site groups which you can join or participate in, such as the chook group or the bike group. These all make up the rich kaleidoscope of community groups and opportunities to participate in.
You can relax and enjoy the finest seasonal fare at the Cafe, seek a variety of plants and expert advice from the gardening gurus in the Nursery and do your weekly shopping at the CERES Market and Shop, a hub of lively local food action. CERES also offers venue hire and host an array of events and workshops.
Corner of Roberts and Stewart Street
Brunswick East, VIC, 3057
Located 5.7K from Pascoe Vale
Pascoe Vale: Events
Coburg Farmers' Market
Your local accredited farmers' market in Coburg. Proudly presented by Melbourne Farmers Markets, Coburg Farmers Markets brings you the very best local, seasonal produce at the best prices.
Held every second and fourth Saturday in the grounds of the Coburg North Primary School, there is always a great supply of fresh vegetables, seasonal fruits, nuts, oils, meats, eggs, bread, cheeses, chickens,pies, sweets, wine and more from over 30 stallholders. Picked, baked and made fresh for the markets, you won't taste better produce!
The market stalls merge around a big central playground which is great for kids and there is an undercover area for shaded outdoor seating. As well as fresh goods from farmers and growers who come from all regions across Victoria to attend, Coburg Farmers Market features live music entertainment and various popular breakfast stalls.
With no wholesalers and no middle-men, accredited Farmers' markets guarantee that you are buying direct from our hardworking Victorian producers, so they earn the full dollar. Shop local and join the local food revolution.
Entry to the market is by gold coin donation which supports Coburg North Primary School's programs.
The market is plastic-bag free so bring your own bag. It is easily accessible by public transport and bicycle, plus parking is readily available.
Melbourne Farmers Markets is dedicated to Victorian food and producers, regional food cultures, seasonal produce, biodiversity, sustainable farming practices and the strengthening of relationships between the consumer and the producer. Visit their website to find your nearest market.
Event Dates
2016
      9th Jan
      23rd Jan
      13th Feb
      27th Feb
      12th Mar
      26th Mar
      9th Apr
      23rd Apr
      14th May
      28th May
      11th Jun
      25th Jun
      9th Jul
      23rd Jul
      13th Aug
      27th Aug
      10th Sep
      24th Sep
      8th Oct
      22nd Oct
      12th Nov
      19th Nov
      10th Dec
      24th Dec
180 O'Hea Street
Coburg, VIC, 3058
Located 1.5K from Pascoe Vale
Round She Goes Fashion Market
Round She Goes Fashion Market is taking over the Coburg Town Hall with 60 hand-picked stallholders who will be selling women's pre loved designer fashion, quality vintage and retro fashion, handmade jewellery and accessories from some of Melbourne's most talented accessory makers.
If you love fashion and a bargain, you cannot afford to miss this event. Round up your lady pals, and do not miss this affordable and very fun girls day out.
Round She Goes is completely indoors and have a pop up cafe with an expert barista.
The market runs from 10:00am until 3:00pm.
Event Dates
2016
      5th Jun
90 Bell Street,
PO Box 193
Coburg, VIC, 3058
Located 3.0K from Pascoe Vale
Communities in Control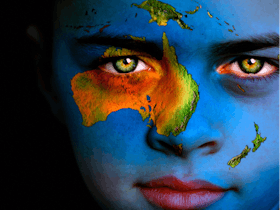 Communities in Control is Australia's most inspiring annual gathering of community sector workers, volunteers and supporters, each year bringing together a stellar list of speakers and more than 1000 delegates to listen, debate, network, exchange tips and strategies, and - perhaps most importantly - recharge.
It's never too soon to work on your legacy. Come to Communities in Control 2016 and join in the search for alternatives.
At Communities in Control 2016, we'll be lifting our gaze from our smartphones and looking each other in the eye. We'll be putting names and faces to the numbers. Because that's what we do best. And that's what needs to be done.
The 2016 conference theme is It's the Community, Stupid - Putting people and the planet back in the picture.
Event Dates
2016
      30th May
      31st May
1 McPherson Street
Moonee Ponds, VIC, 3039
Located 4.4K from Pascoe Vale
Heritage Festival: The Essendon Incinerator and the Maribyrnong River
The site of the Incinerator Gallery is closely associated with the Maribyrnong River and its ever-changing communities. Learn about the social history of this important site, and discover the natural beauty of this stretch of the river.
There will be a short lecture at the Walter Burley Griffin designed Incinerator Gallery, followed by a cruise along the river from the Boathouse Caf? to the site of the old Riverview Tea Gardens at Canning Street Reserve on-board the ever-popular Blackbird with Peter Summerville.
Bookings required.
The National Trust Heritage Festival runs each year in April and May and is a celebration of our shared heritage. Any organisation with an interest in history and heritage can participate. There are hundreds of events happening across the state with the theme of Discovery and Rediscoveries in 2016. To find out more head to the website.
Event Dates
2016
      17th May
      17th May
180 Holmes Road,
6,
Parliament
Aberfeldie, VIC, 3040
Located 5.1K from Pascoe Vale
Political Asylum Comedy Night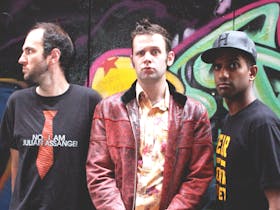 Political Asylum is a local comedy room focused on topical and political stand-up comedy. It is on monthly in Brunswick. Laugh out loud at a revolving line-up of whip-smart stand-up comedians finding the funny in topical events.
Show time is 5:30 to 7:30pm, second Sunday of the month.
Door sales only.
Line-ups for upcoming shows are available from the website.
Event Dates
2016
      13th Mar
      8th May
313 Sydney Road
Brunswick, VIC, 3056
Located 5.1K from Pascoe Vale
Mother's Day Concert (Ensemble con Fuoco) - St. George's Travancore Music Series
Piano Trio Concert featuring three awarded Melbourne musicians, performing new compositions commissioned by the trio. Beautiful venue in leafy suburb. Refreshments provided.
The opening concert of the 2016 St. George's Travancore fundraising Music Series. Come and hear the new grand piano in a beautiful acoustic at St. George's. Refreshments during interval and following concerts. Support this fundraising event!
Visit booking site to book tickets online or using card. Otherwise cheque in the post in advance, or cash at concert.
Event Dates
2016
      8th May
55 Lucknow Street
Flemington, VIC, 3031
Located 5.6K from Pascoe Vale
Equitana Melbourne 2016
Equitana in Australia is the most anticipated annual equine event of its kind in the Southern Hemisphere attracting over 50,000 visitors per event.
Equitana is four days of everything equine featuring horses, Olympic gold medallists, world renowned educators, Aussie cowboys, an elite equine competition program and over 300 exhibitors making up the largest equine shopping spree in Australia. There will be 200 educational presentations by Australian and international experts, 15 different horse competitions offering one of the largest prize pools in Australia, Breeders Village and Displays and Specialist clinics presented by renown international trainers.
Please see website for more details.
Event Dates
2016
      17th Nov
      18th Nov
      19th Nov
      20th Nov
Epsom Road
Ascot Vale, VIC, 3032
Located 6.0K from Pascoe Vale
2016 WorldSkills Australia National Competition, Melbourne
Have you ever wondered what it takes to build a beautiful bathroom, how a garment is created for the runway or how industrial robots are built to assist with day-to-day jobs? You can find out at the 2016 WorldSkills Australia National Competition, Melbourne - the largest trades and skills showcase in the country.
Held from Thursday, 6 to Saturday, 8 October 2016, the National Competition will provide visitors with a unique inside look into trade and skill-based professions. Close to 500 young apprentices, trainees and students from all corners of Australia will converge on Melbourne Showgrounds to compete for the coveted title of 'National Champion' in over 50 skill categories including Vehicle Painting, Bricklaying, Hairdressing, Programming, Cookery, Welding and many more.
Competing in the National Competition is part of the ultimate journey to greatness for these young competitors. Their journey began at the WorldSkills Australia Regional Competitions held in 31 regions across the country. Their impressive performance at the regional level secured their place at the National Competition, where the pressure will be on as they undertake three days of intensive competition against the nation's best in their field.
In addition to the spectacle of competition, people of all ages will also have a chance to try their hand at a range of trade and skill-based professions at a host of fun, interactive Try'aSkill activities.
Free tickets are available by visiting the website. School group bookings are available. Tickets must be presented upon entry.
Event Dates
2016
      6th Oct
      7th Oct
      8th Oct
Epsom Road
Ascot Vale, VIC, 3032
Located 6.2K from Pascoe Vale